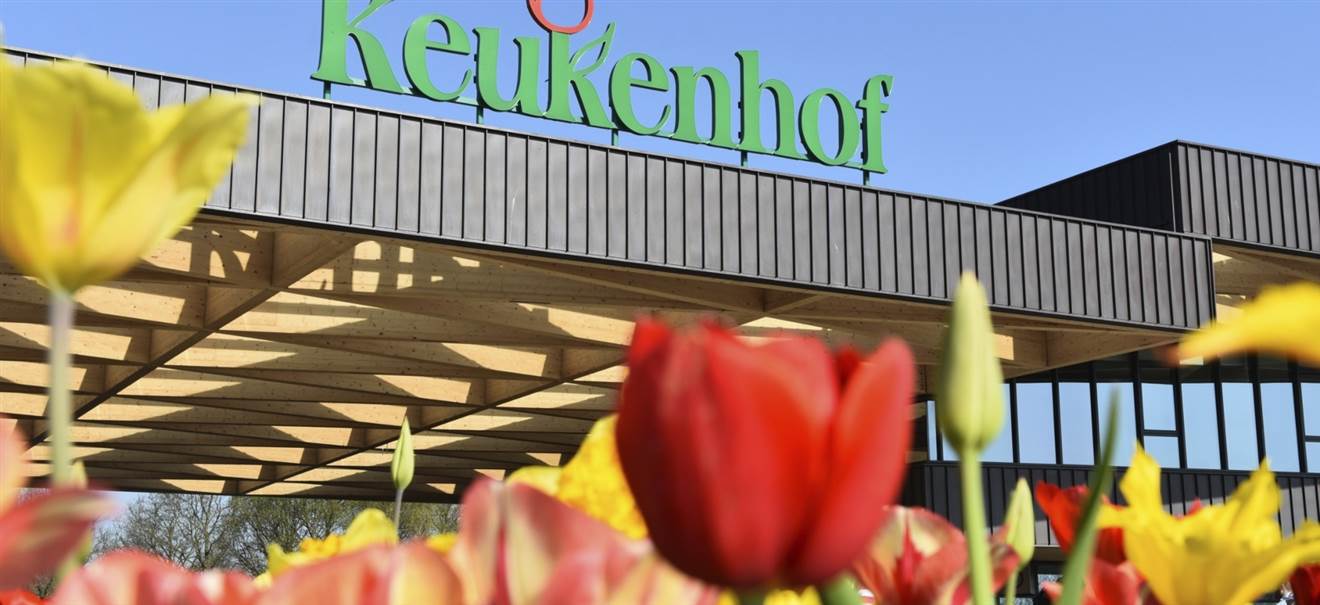 Keukenhof Tour from Rotterdam (Active and Bookable)
To product
Explore the most famous tulip park in the Netherlands; Keukenhof and see the breathtaking views of the flowerfields when in season
From Rotterdam 90 minutes ride will take you to the most famous tulip park in the Netherlands; Keukenhof. Before  enjoying an orientation guided tour of the park, see the breathtaking views of the flower fields (in season). Then enjoy some hours of free time to wander through the park. Before you set off on your own your guide will reveal the park's unique character and give you insider's tips about the restaurants, shops, attractions and activities on the park.
After a panoramic ride from Rotterdam to the bulb flower area around Lisse, we start your tour by making a scenic ride in this area. Depending upon the season you see a landscape with colourful bulb flower carpets in almost any colour you can imagine. We try to find a spot where we can stop to make some pictures. 
Then we continue to the true highlight of this tour, the park Keukenhof. Once a mere kitchen garden filled with vegetables and herbs, the Keukenhof - smack dab in the middle of South Holland's tulip region - now has the distinction of being the world's largest flower garden, hosting some 800,000 visitors per year. This guided tour will take you through the 15 kilometres of footpaths and 32 hectares of gardens, where millions of bulbs are planted each year. Tulips, hyacinths, daffodils, and other spring bulbs of a variety of vibrant colours carpet the grounds. Stroll through the English landscape garden, the Japanese country garden, and the historical garden. Take in the flower sculpture, based on an annual theme.
Just don't forget to bring your camera - this is an experience you won't want to forget!
Highlights:
• Explore the most famous tulip park in the Netherlands; Keukenhof
• Enjoy a scenic ride in the flowerfields area
• Instant Confirmation
• All entrance fees included
• Admire landscapes with colourful bulbflower carpets in almost any colour you can imagine
• Pickup from a centrally located meeting point
• Informative, friendly and professional guide
• Perfect for all ages and skill level
Included:
• All taxes, fees and handling charges
• Transport by air-conditioned coach
• Live commentary on board
Excluded:
• Food &d rinks
• Gratuities (optional)
Additional information:
• We accept mobile vouchers, a printed voucher is not required
Important to know:
• A small amount of walking is involved. 
• Tulips and other bulb flowers are natural products and even though the Keukenhof has advanced growing methods, the course of nature depends mainly on the weather. Therefore it cannot be guaranteed how many flowers and flower fields can be visited and seen during your tour.

Languages:
• English, Spanish and German

Departure details:
From March 21st  until May 10th 2020, every Thursday & Saturday:
• Busparking Spido Rotterdam, Willemsplein 85  (close to the cruise terminal) at 10:00 AM
• Central Station Rotterdam, Conradstraat 9. (Next to central station at the tour bus stop HH) at 10:15 AM